Drains and plumbing systems can often be quite tricky to figure out and resolve the problems that are sometimes inevitable at a certain point. Are you trying to find someone capable, trained and reliable that can provide you with all the helpful solutions you need? If that is your case, you have definitely come to the right place! MVP Plumbing is a professional residential and commercial plumbing company with more than [years] years of successful experience as a local industry leader in Covina, CA. As a qualified team of expert residential and commercial plumbers, we are fully licensed, bonded and insured to operate in the state.
MVP Plumbing
Covina, CA
(626) 367-2580]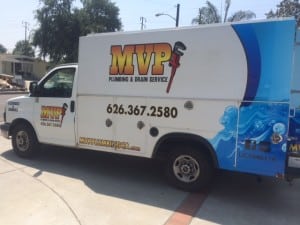 The quality of all our work is guaranteed to meet all of your individual requirements, ensure a lasting and effective solution, as well as your complete satisfaction. Each residential and commercial plumber on our team is a trained and experienced professional that has all it takes to provide you with an excellent result at a very reasonable price. We offer discounts from our plumbing service for senior citizens, military personnel and loyal, repeat customers. We are just a phone call away!
MVP Plumbing is a family owned and operated plumbing service provider that offers assistance for residential and commercial clients throughout all surrounding areas within 50 miles from Covina, CA. We are a proud member of the BBB (Better Business Bureau) and a plumbing advisor for the council of Master Plumbers of San Gabriel Valley. As a leading local residential and commercial plumbing contractor, we are eager to work with you! We guarantee that there is nothing our experts cannot handle for you!
Give us a call at (626) 367-2580 for an outstanding plumbing service!